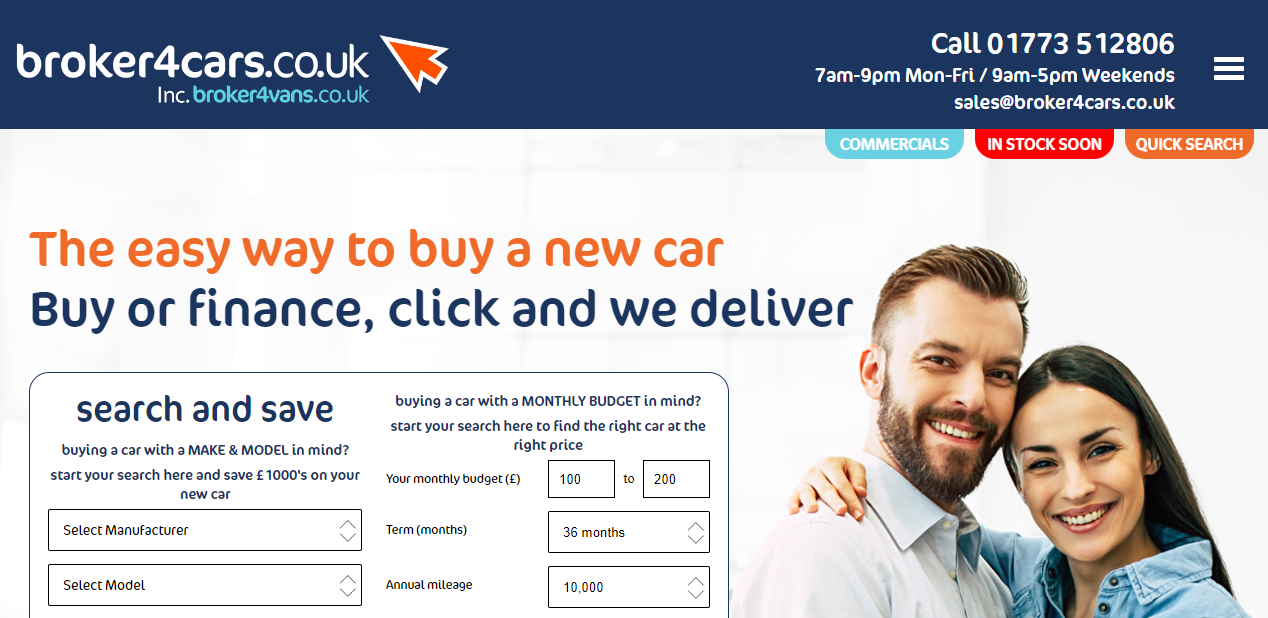 Website: https://www.broker4cars.co.uk
Phone: 01773 512806
Address: 29a Grosvenor Road, Ripley, Derbyshire DE5 3JE.
Email: [email protected]
About company:
Based near Derby, UK GA Finance & Leasing Ltd, registered at Companies house on 20th April 2005, Registration Number 05430052, wholly owns and operates the www.broker4cars.co.uk.
Our team of new car brokers are backed with a wealth of knowledge and experience in both the automotive and retail sectors. Our aim is to provide you a trouble free and enjoyable car buying experience, saving you both time and money.
We work with many used and new car dealers across the UK to provide our customers with many new car options. We offer new car deals across many of the well known car dealers such as Ford, Mercedes, Fiat and Kia, to name a few. We have cars for all budgets and they are all available on PCP car finance deals.
To discuss your order call 01773 512806
OPENING TIMES MON — FRI. 9.00am to 6.00pm