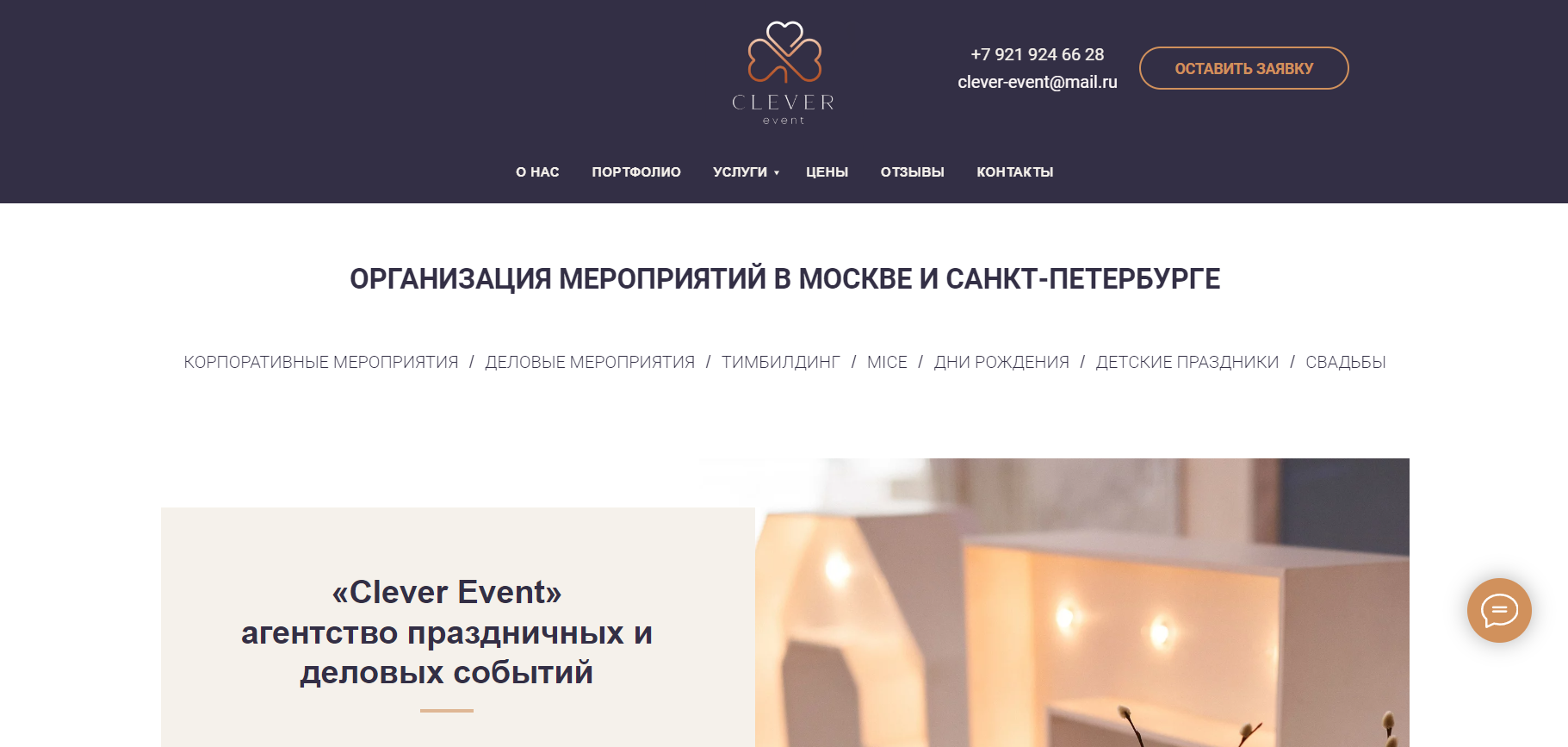 Event agency Clever Event reviews
Here events are created not separately from the client, but in one team with him, captivating and involving him in the process. The agency's portfolio includes a birthday party in a wind tunnel, a children's pajama party, a gathering of business communities and a presentation of a museum and exhibition complex, so the team can be trusted with absolutely any event.
Clever Event is an event planning agency founded in 2014, with main offices in St. Petersburg and Moscow, offering stylish and holistic event planning and organization for everyone who wants to host an event without worrying about every detail. We use your ideas and strategic goals to create an optimized plan for developing and executing your event.
Event planning should not become your main job – it's our job! Our mission is to turn inspiration into real results for our clients. We know how to attract, engage and retain employees, run effective competitions and incentives, create dynamic programs and organize spectacular private and corporate events better than anyone else. And we have the tools and resources to help you and your business use this knowledge to achieve and maintain measurable results. The main directions of our agency are the organization of business and corporate events, as well as personal events (weddings, anniversaries, birthdays) and children's parties. Organizing a party is an exciting and exciting experience that requires a lot of detail and analytical approach. It is in such moments that the event agency Clever Event can become your reliable partner.
Keeping up with the times, we specialize in organizing turnkey events not only in offline format, but also implement various formats of online events. We are also proud to be a full service event agency, meaning we can offer complete solutions.
Looking for a reward system for all employees and a way to reward top sales talent? We can do it. Do you need to present a new product at the annual dealer conference and provide training to your company's employees? We can do this too. Our focus is not on providing a single solution, but on partnering with you to understand where your business is going and combining our diverse solutions to help you achieve your goals.