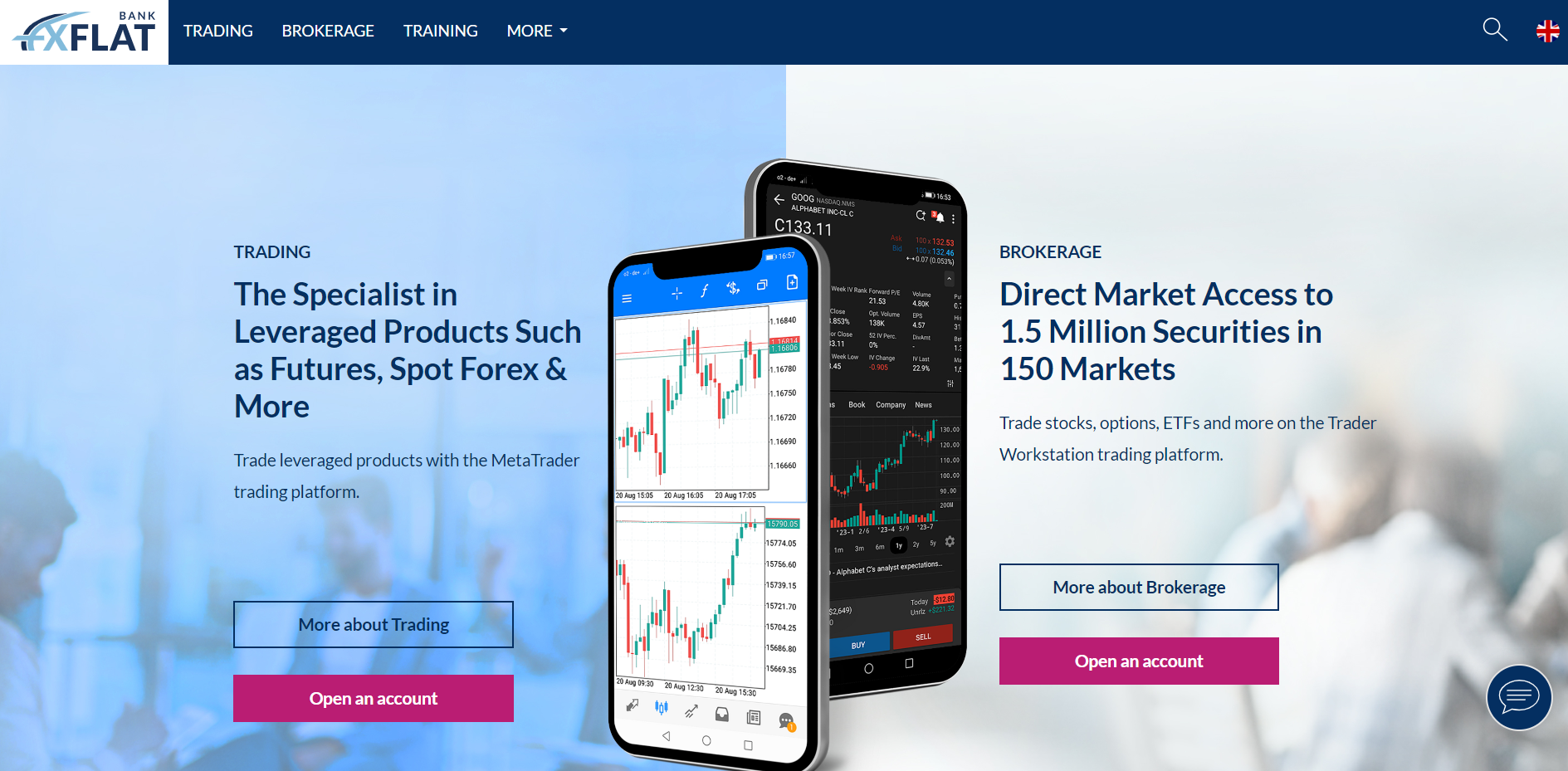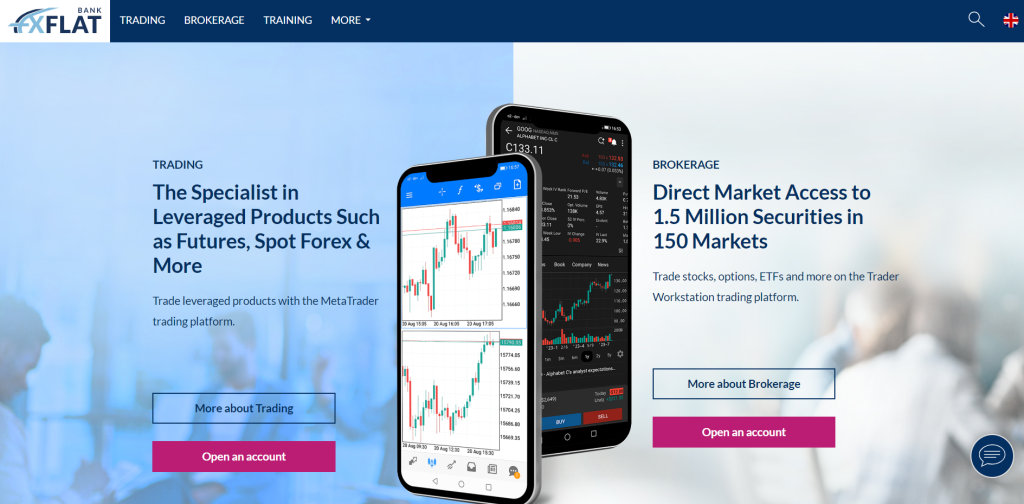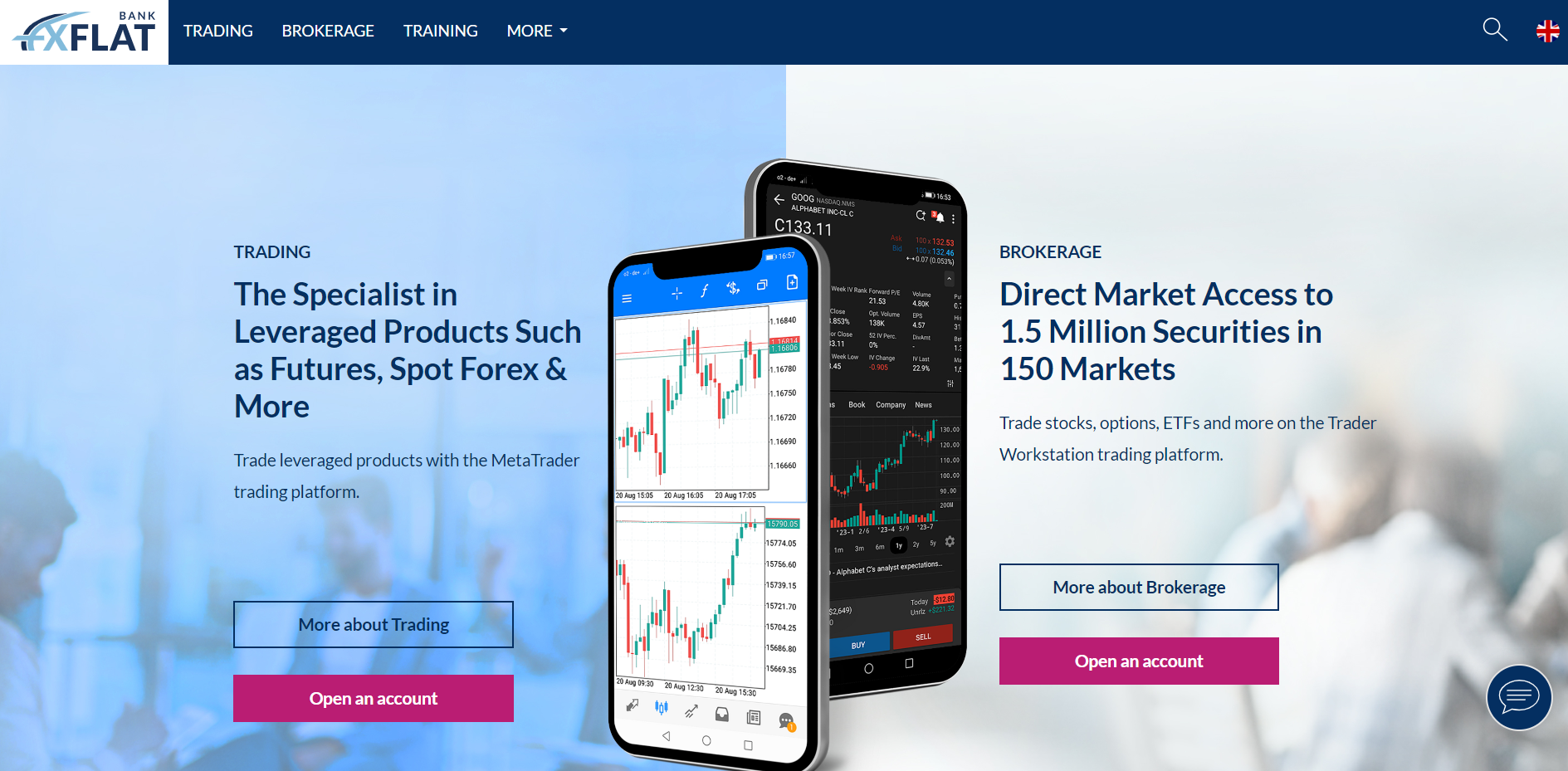 FXFlat is a German online broker specializing in trading Forex, CFDs, and futures. It offers its clients access to a range of financial markets through its trading platform and provides trading tools, research and analysis resources, and educational materials to help traders make informed decisions.
FXFlat is regulated by the German Federal Financial Supervisory Authority (BaFin) and operates in compliance with European Union financial regulations. The broker offers both standard and professional accounts and provides a choice of trading platforms, including Trader Workstation as well as popular MetaTrader platforms.
Operating since 1997, FXFlat received numerous rewards for its trading conditions and range of offered services providing its clients with innovative technology and unparalleled service, while being respectfully regulated by necessary laws.
For long years of its operation, FXFlat constantly expands its service and has been developing a comprehensive portfolio along with the importance of quality support, including education and advanced training through webinars or seminars.
As a part of FXFlat philosophy, the company supports the development of the CFD market in Germany by being a member of CFD Verband e.V., with the purpose to promote transparency together with investor protection. In addition, FXFlat has an active role in social commitments too, while supporting various social institutions and hospitals.