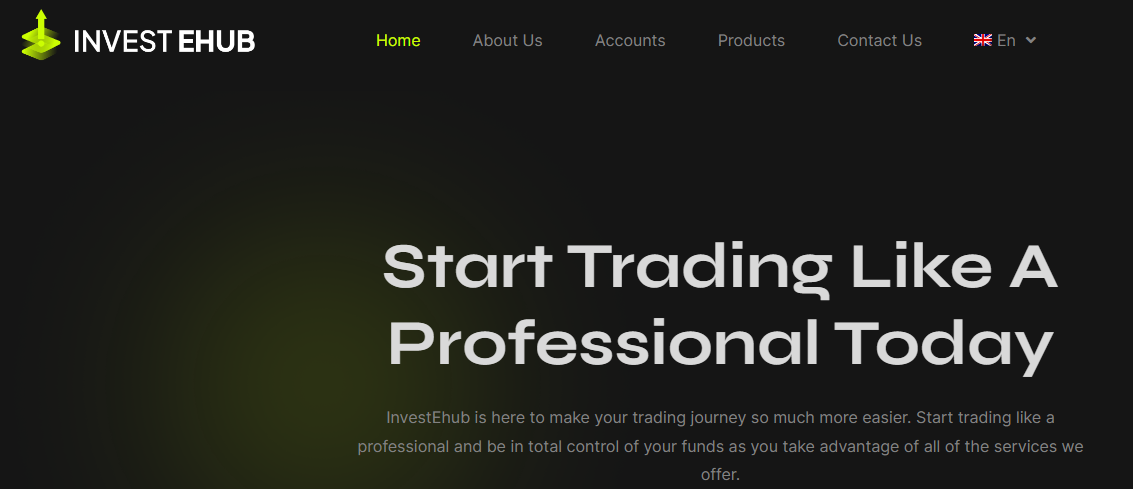 Website: https://invest-ehub.com
Telephone:
Address: [email protected]
About company:
Devised of a team of hard working, dedicated professionals, we have created the ultimate trading brokerage for users of all trading experience. We offer everything one would need to carry out basic and advanced trading, giving our clients access to different markets and instruments around the world.
Giving Everyone A Chance To Trade The Markets
It is our vision to allow everyone to enter the financial market scene and trade like a professional. We want to make it as easy as possible for them, so we are constantly implementing new ways and methods to do this. We offer all the tools and knowledge needed to trade the global markets.