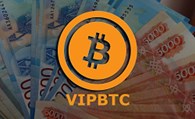 VIPBTC Currency Exchanger Reviews
VIPBTC has been buying and selling cryptocurrencies for about 6 years.
Our exchangers are located in Simferopol, Dubai, Moscow, Kazan, Barcelona, ​​Kyiv, St. Petersburg.
In our branches, friendly employees, a reserve of cryptocurrencies and fiat money, as well as aromatic tea and sweets are at your service at any time.
Our terminal is known in the market for its responsible and individual approach to buying/selling cryptocurrency. Our employees will inform you about cryptocurrencies and help you choose an effective cryptocurrency option for investment.
Recently, with the increase in the price of Bitcoin, fraudulent cases by unscrupulous cryptocurrency exchangers have become more frequent.
By cooperating with us, you can rest assured of our reliability, security and anonymity.
We have about 100 BTC available at any time for sale and conversion into rubles, euros and other types of fiat money.
You can exchange cryptocurrency, in addition to the online mode, in VIPBTC in 3 stages. 1 – Order on our website. 2 – Offline visit to our office, we recalculate the currency on the detector. 3 – After the cryptocurrency is credited to your details, we shake hands and part ways until the next transaction.
We can also perform cashless payments when exchanging cryptocurrency and any other coin; we accept cards from most domestic and foreign banks for payment.
To avoid fraudulent actions with rates, we carry out exchanges at the current cost of the Huobi cryptocurrency exchange; this type of transaction is absolutely safe for our clients. We know how to collect currencies, go to the client with an escort, and provide many other necessary services.
Buy and sell bitcoins easily and quickly – through the online cryptocurrency exchange VIPBTC.
Contacts:
+7 (499) 113-40-36
vipbtc.ru
Presnenskaya embankment, 12, Moscow, Russia