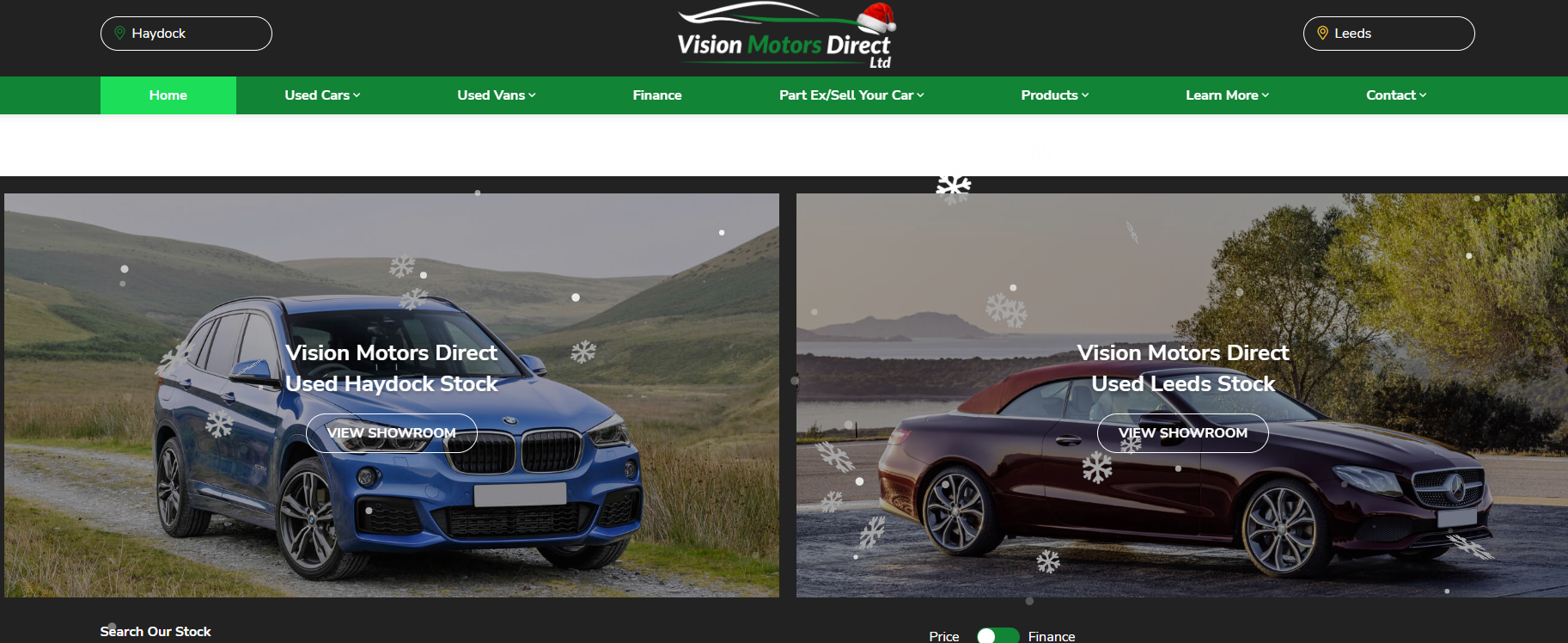 VISION MOTORS DIRECT  Review

WEBSITE: HTTPS://WWW.VISION-MOTORS.CO.UK
PHONE: 01942 294338
ADDRESS: NORTH FLORIDA ROAD, SAINT HELENS, WA11 9TB
EMAIL: [email protected]
About company:
HERE AT VISION MOTORS DIRECT LTD, WE PRIDE OURSELVES ON OUR EXTENSIVE RANGE OF USED CARS IN THE ST HELENS AND THE LEEDS AREA.
A USED CAR SUPERMARKET WITH OVER 400 CARS IN GROUP STOCK, OUR DEDICATED TEAM ARE HERE TO PROVIDE THE HIGHEST LEVEL OF EXPERTISE AND ADVICE WHEN FINDING THE RIGHT CAR FOR YOU. ALWAYS ON HAND FOR ANY QUESTIONS YOU MIGHT HAVE.
ALL OUR CARS ARE HPI CHECKED. CASHBACK AVAILABLE ON PART EXCHANGES.
WE OFFER AN EXTENSIVE RANGE OF WARRANTIES WITH ALL OF OUR VEHICLES FROM 3 MONTHS TO 3 YEARS.
FINANCE AVAILABLE TO ALL. MOST CASES ACCEPTED EVEN IF YOU HAVE BEEN REFUSED ELSEWHERE. LOW CREDIT SCORE, ARMED FORCES, BANKRUPT, IVA, EUROPEAN LICENSE, LATE PAYMENTS, DEFAULTS OR ARREARS WE CAN HELP.
WE WELCOME A TEST DRIVE ON ANY VEHICLE. WELCOME ANY VEHICLE INSPECTION. MAKE SURE EVERY VEHICLE IS IN GOOD CONDITION. PROVIDE V5'S AND SERVICE HISTORY WHERE AVAILABLE.
WE UNDERTAKE TO PROVIDE THE HIGHEST STANDARD OF SERVICE, WHILST ACTING RESPONSIBLY AT ALL TIMES. IF, HOWEVER, IN THE UNLIKELY EVENT THAT YOU DO HAVE A COMPLAINT REGARDING THE CREDIT BROKING SERVICE WE PROVIDE YOU WITH THEN PLEASE LET US KNOW IN PERSON, IN WRITING, BY PHONE, EMAIL OR TEXT MESSAGE AND WE WILL SEEK TO RESOLVE YOUR COMPLAINT PROMPTLY. IF YOU ARE NOT SATISFIED WITH OUR RESPONSE YOU MAY WISH TO TAKE YOUR COMPLAINT TO THE FINANCIAL OMBUDSMAN SERVICE. IN ORDER TO CONTACT THE FINANCIAL OMBUDSMAN SERVICE, YOU SHOULD CONTACT THEM AS FOLLOWS: