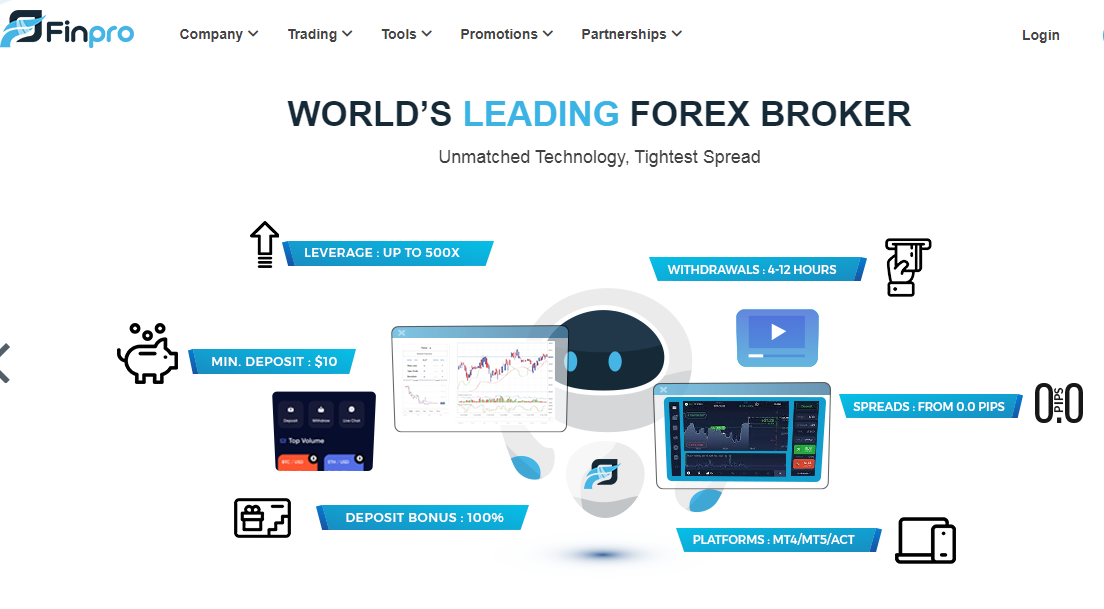 Website: https://finpro.com
Phone: +1 888 258 1482; +1 929 277 0584
Address: Beachmont Business Centre, 217, Kingstown, Saint Vincent and the Grenadines
About company:
As veteran traders, we understand our Clients
With decades of personal experience in forex trading, Finpro's management knows that our firm's success lies in our client's success. Successful Forex trading requires trading costs to be low, trade execution to be fast and the support of a good customer service.

These are the 3 pillars upon which we have built our entire product offering by providing an institutional grade product to the retail clients at highly affordable costs.
High-tech infrastructure sourcing Tier-1 Bank Liquidity
With extensive use of cutting-edge technology built upon high-tech infrastructure, our Liquidity gets sourced from a pool of world's largest banks and financial institutions.

Our data centers are located in the premium data facilities worldwide (Equinix) and we use a sophisticated network of servers to make sure that our clients always avail the best prices and experience a lightning speed trade execution.