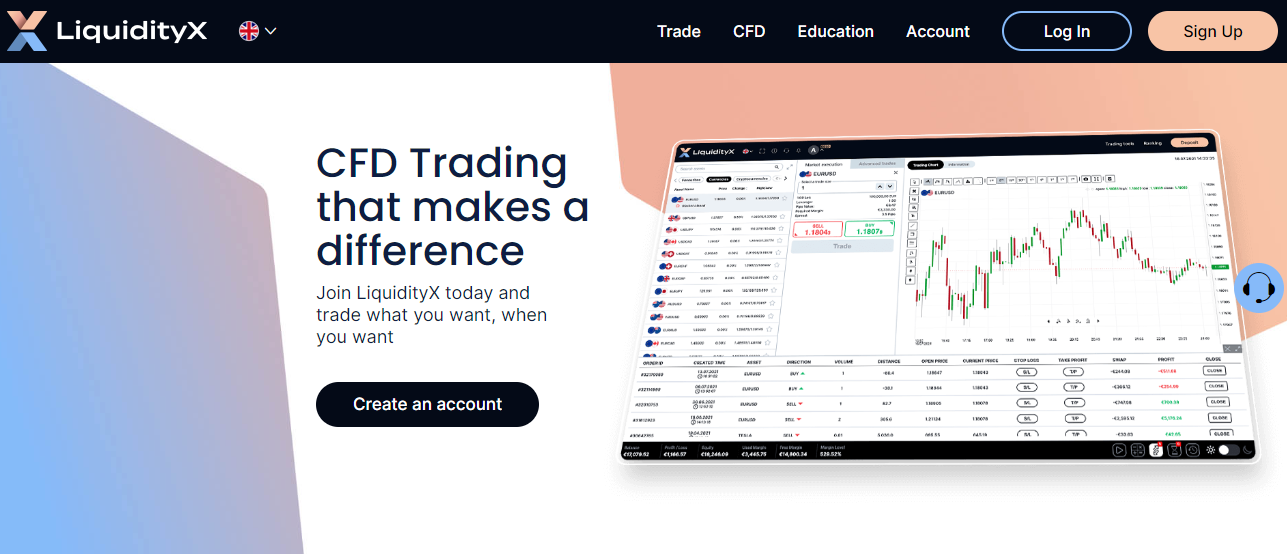 Website: https://www.liquidityx.com/
Phone: +30 21 1199 5046
Address: 58, Metropoleos Street, 105 63, Athens, Greece
Email: [email protected]
About company:
Compliance
LiquidityX offers traders a safe, secure and straightforward trading experience.
Upholding strict industry compliance requirements in each and every aspect of the company's operations.
Security
LiquidityX uses the highest standard PCI scan and SSL certificate to protect traders.
The security and integrity of traders' funds is of the utmost importance, and all clients' funds are kept in separate trust accounts with investment-grade banks.
Support
LiquidityX professional multilingual support team works around-the-clock to ensure that traders will experience a first-rate trading experience.