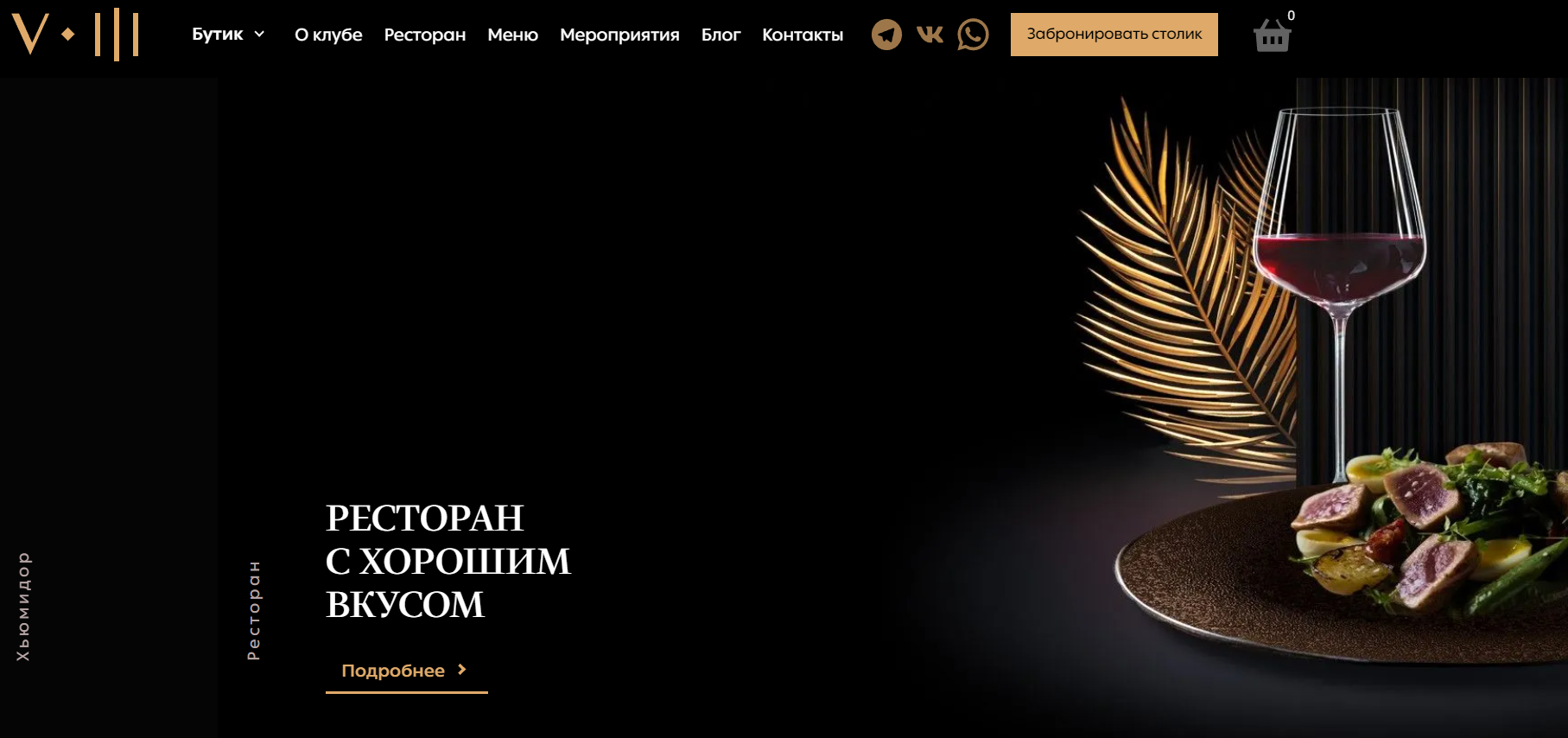 Varvarka 3 is a restaurant, cigar club and wine boutique on Varvarka Street. In a unique space, we have combined three spaces that value cigar culture, healthy conservatism and respect for status.
Guests of Varvarka 3 especially appreciate our collection of cigars and the assistance of an experienced fumilier. The collection includes cigars and cigarillos, which make up a self-sufficient menu. We delight connoisseurs with classic options, bold combinations and bright flavors that help them feel real relaxation in peace and quiet.
It is pleasant to continue the evening in the restaurant hall, where modern European dishes are served. To start, we offer exquisite Raw Bar options and Italian bruschetta, and for the main course we fry juicy meat steaks and seafood. All this is complemented by a decent collection of spirits, the usual cocktails and sparkling wine from a wine boutique.
The atmosphere of Varvarka 3 – holidays, musical evenings, themed parties and lectures on the history of cigars. Here they enjoy live music, celebrate intimate events and meet on business matters.
Contacts:
st. Varvarka 3, Moscow
+7 (495) 698-16-16
https://varvarka3.ru